4-3-21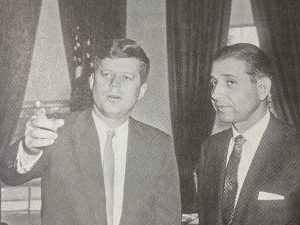 President Kennedy and Raymond Telles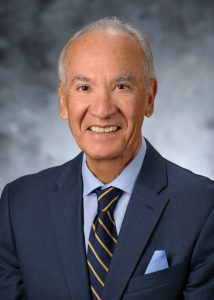 author Mario Garcia
Raymond Telles was a pioneering mayor.  For six years, he was the U.S. ambassador to Costa Rica, a pioneering appointment that grew out of his long friendship with John F. Kennedy. But before that, he was a pioneer in El Paso politics, serving first as county clerk and then as mayor of El Paso.
He was Raymond Telles, born and raised in El Paso. During his long career on the national stage, he was an advisor and friend to presidents including Kennedy, Lyndon Johnson, Richard Nixon and Gerald Ford.
On the April 3 broadcast of "The El Paso History Radio Show," hosted by Jackson Polk and Melissa Sargent, the special guest is Mario T. Garcia, an El Paso native and author of a book about Telles titled "The Making of a Mexican American Mayor."
Garcia, a professor of history and Chicano studies at the University of California, Santa Barbara, will discuss the impact Telles had in local and national politics, and his dedication to public service.
Hour One
Hour Two