March 27, 2021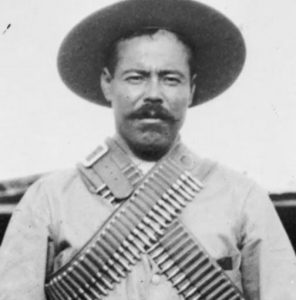 Our topic today is the life and history of Pancho Villa, a major figure in the  Mexican Revolution. He is both loved and hated by many people, and there are reasons for both. We discuss Pancho Villa today not because of who he was or how he behaved, but because he played a major role in El Paso history.
Our guest Cindy Medina is the U.S. representative for the Villa Foundation and will explain the history of Pancho Villa.  They are getting ready for 2023 for the 100th year commemoration of his death. Cindy talks about U.S. and Mexico events in 2023. She will tie it in with the Villa Stash House and it just turned one.
Paco Villa Garcia, great-grandson of Pancho, is our second guest today.  Cindy will describe how 2023 events will go from Mexico City and finish in El Paso, Texas. Paco will explain his family history, starting with Pancho Villa's early life.  Another guest was Raul Villa Nava, Grandson of Pancho Villa, who lives in CA, and toured Mexico with his father and heard stories about the Villa history.
Hour One
Hour Two