January 11, 2020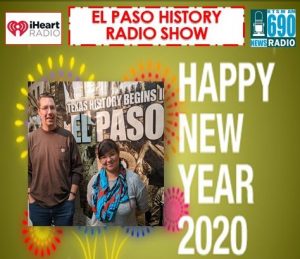 Centennial Museum director Daniel Carey-Whalen is our guest to re-introduce the exhibit "The Town and the Smelter." ASARCO and the community of Smeltertown (La Esmelda) were symbiotically connected and left a lasting impact on the borderland.
Centennial Museum (Corner of Wiggins Road and University Ave.). Mon. – Sat. 10:00 a.m. – 4:30 p.m.
AND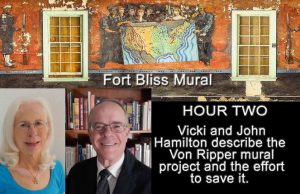 Hour Two, John and Vickie Hamilton are our guests to describe a mural on a wall in the old William Beaumont Hospital that needs to be saved. Both Hamiltons have been helping preserve and promote Fort Bliss history for many years.
Hour One
Hour Two